Building Information Modeling (BIM) is an integrated process for exploring a project's key physical and functional characteristics digitally prior to construction, helping to deliver projects faster and more economically, while minimizing environmental impact.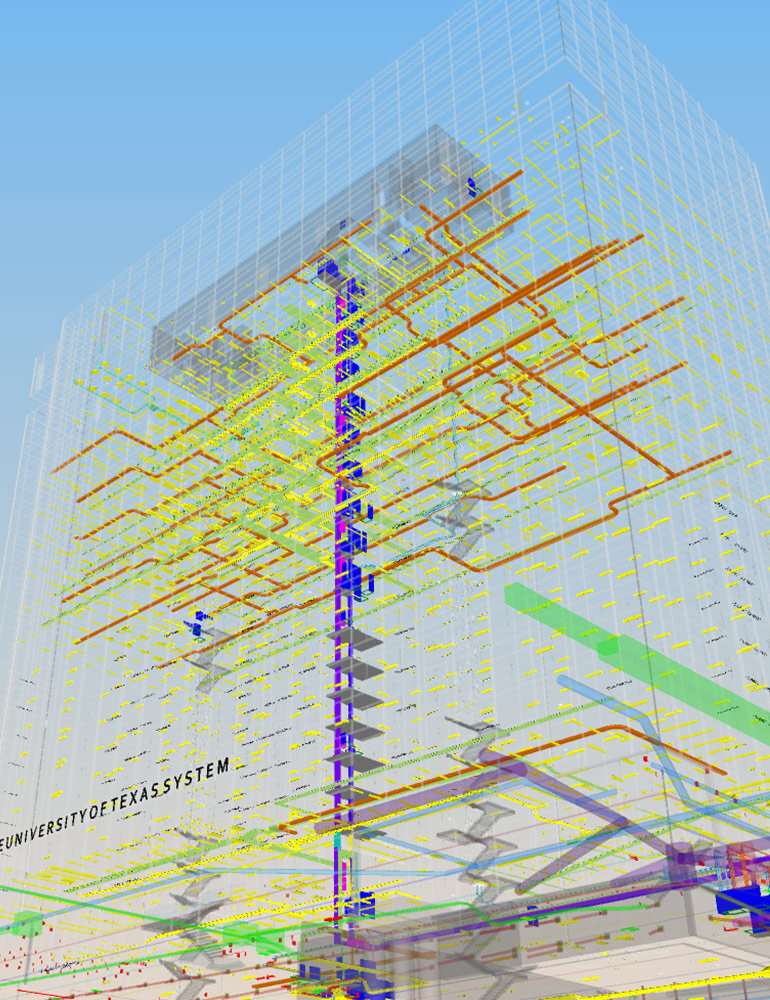 Our CAD/BIM team consists of members of with 75 years of collective electrical experience and over 50 years of drafting experience. The members of this team have been using 3D CAD modeling for space management since 2007 including many projects with complex space restrictions.
SEC utilizes the latest Autodesk Software with 2D and 3D technology to design projects in order to minimize conflicts with other trades through space management and clash detection. The coordination process significantly reduces rework and costs while also minimizing change orders. SEC utilizes Navisworks models as a project walk-through tool in order to understand the overall installation, as well as gain vital insight on detailed issues or conflicts. During the collaboration process, SEC works closely with the design team and other trades to provide a working model. SEC will produce shop drawing and provide support to our field team throughout the duration of the project. (Which they can view in real time on site with ipade or other electronic devices)
SEC is using the latest versions of the following software:
• Autodesk AutoCAD MEP
• Autodesk REVIT
• Autodesk Navisworks Manage
• Autodesk AEC Collection
• Autodesk Point Layout
• Bluebeam Studio
• BIM 360 Glue
SEC's commitment to BIM relies on the use of Autodesk building information modeling (BIM) solutions, including the latest versions of REVIT, AutoCAD® MEP and Navisworks® Manage software solutions, to collaborate with extended design teams on large-scale projects.